Circular Monday (was White Monday) is the day for circular consumption. It takes place on the Monday before Black Friday every year. It is a Swedish campaign that has grown into a global one. The aim is to acknowledge companies that offer circular products and services, as well as encouraging to circular consumption that is good for both the planet and the wallet.
We at the association are proud to have been a part of creating and arranging the global campaign Circular Monday. This was done together with the creator during 2018 – 2020. We still partake in the campaign as an organization. For example we create debate articles, events and other projects along with the campaign. One of these is Hela Sverige Cirkulerar (in Swedish). We coined the term "Circulent", which was accepted into the Swedish list of new words. This is an important step on the way of creating more such terms.
-The picture above is a campaign photo taken during Circular Monday in 2019, at Epicenter in Stockholm. It was a fantastic time to organize this campaign. But we are an organization that always wants to be at the forefront. Therefore we felt that it was time to move on to new projects, said Alexandra Davidsson, General Secretary for Responsible Consumption.
Results we helped create from 2017 to 2019
30 –> 555 Participating Buddies – companies, influencers and organizations
1 –> 23 Countries (and counting)
0 –> 10+ Events in 3 countries
6 –> 74 million exposures for the campaign hashtag
… and hundreds of articles, blog posts, tv-clips and radio interviews!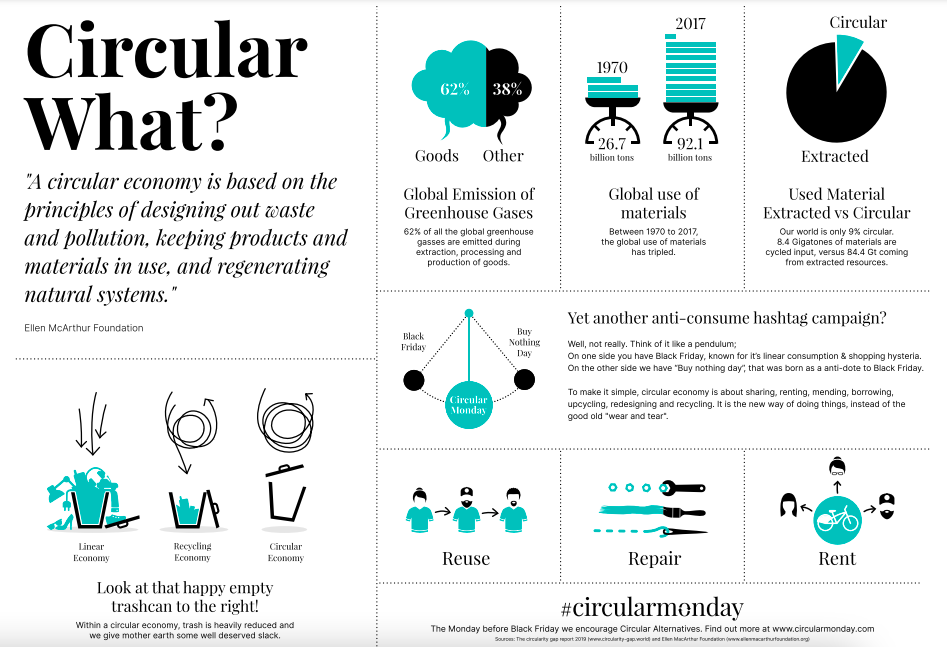 You can read more about the campaign here.