The organization Medveten Konsumtion (Swedish for Conscious Consumption) is a membership association with the main goal to shape conscious consumers in the transition to a smarter world – a world of circulents. We want to see Sweden as a pioneer in conscious consumption and we strive to deliver the knowledge required for sustainable growth.
We start from a positive attitude. By focusing on inspiration, knowledge and practically feasible changes, we create opportunities for sustainable habits and circular thinking. We have therefore created the Circular List – where the companies with circularity in focus are highlighted.
The Circular List offers you a combination of circular companies that will hopefully make it easier for you as a circulent to find their goods and services. By circular we mean alternatives to the consumption of new goods. The companies are divided into different categories to make it easier for you to find the right one. The companies are either international with a branch available in Sweden, or local. That way their services are available for everyone in Sweden regardless of where they live. It is possible to access them through the app, web shop or physical location.
​​Our vision is a circular planet
That is, a world that is based on a circular economy where consumers are circulators. A circulent is a person who sees himself/herself as a user instead of an owner. In a long-term perspective, we want a world where all people have knowledge of what is required for sustainable growth. Our compass is a healthy planet.
Should your company be on the Circular List?
Want to know more about the Circular List and how your company's goods or services can fit here? We offer three different membership levels: Basic, Premium and Partnership. Contact us below for more information.
All our business members
https://www.blocket.se/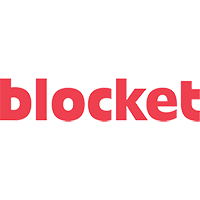 Recycled
Rent
Repair
Reuse & Remake
Second hand
Share & Trade